Get a ride without a wait
With the Taksini app, you can get a ride without a wait in a queue. You'll get an estimated arrival time when the driver accepts your order and you'll receive a notification on your phone when the car is near the pick-up location you chose.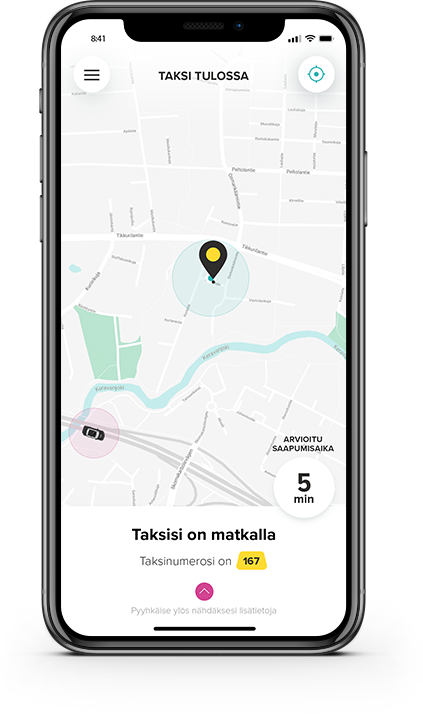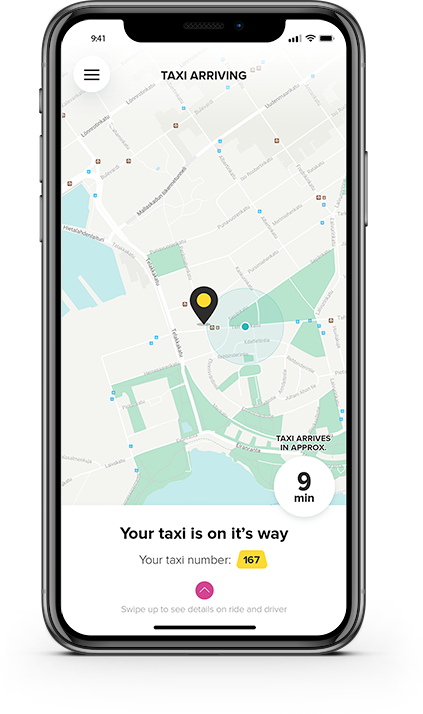 Order easily in advance
With the app, you can order your taxi easily also in advance, for example for the following day. By confirming your ride in advance, even early mornings get less stressful.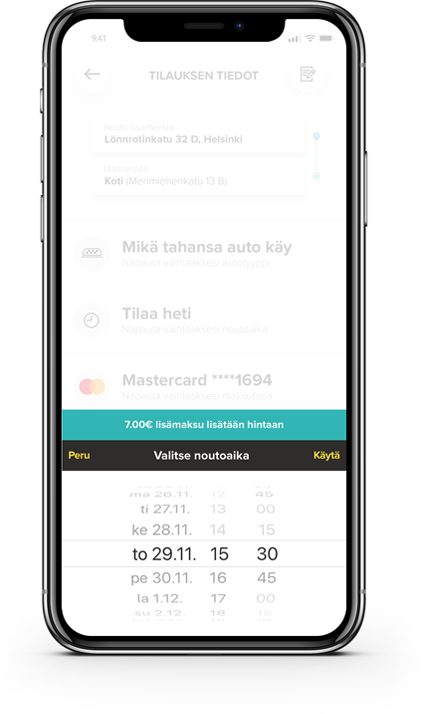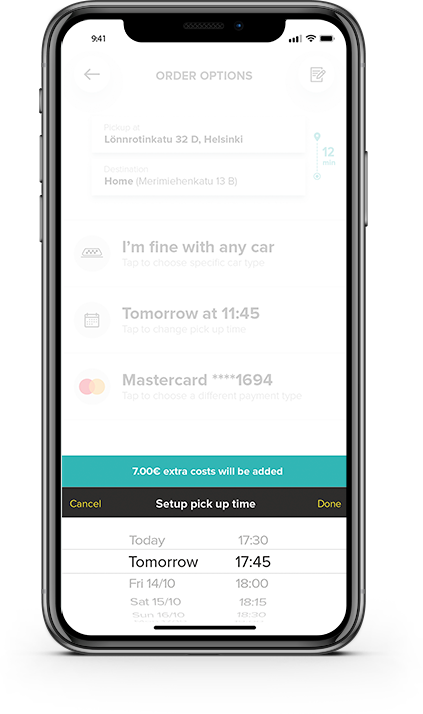 Pay straight through the app
You can pay your ride straight through the app, with the payment card of your choosing. You'll always receive a receipt of the ride to your email, right after the ride finishes.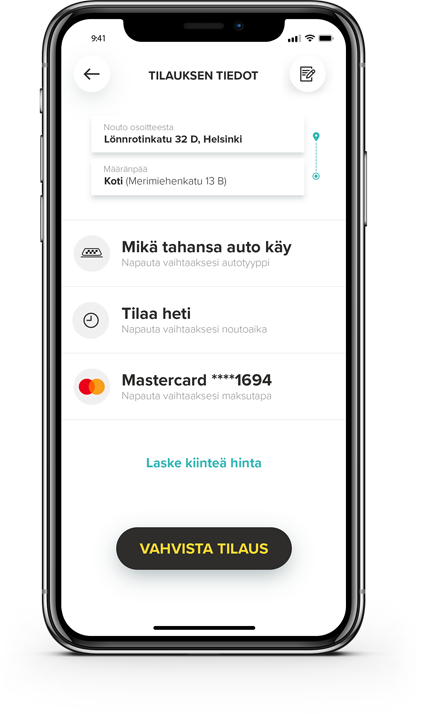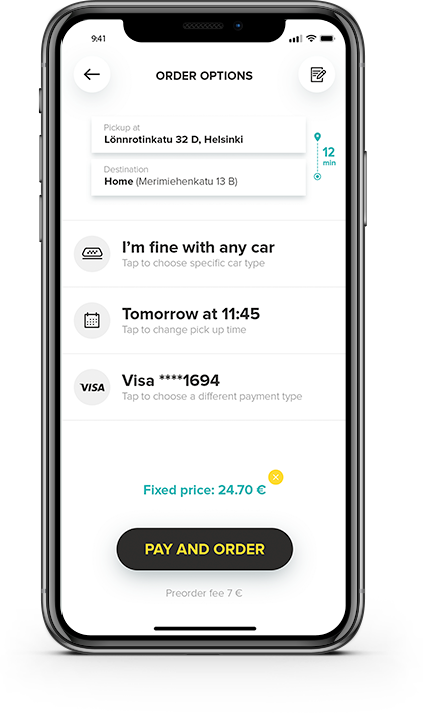 Know the price before your ride
When ordering a ride with the Taksini app, you can see what you are paying for and how much. Paying through the app always gives your ride the best fixed price.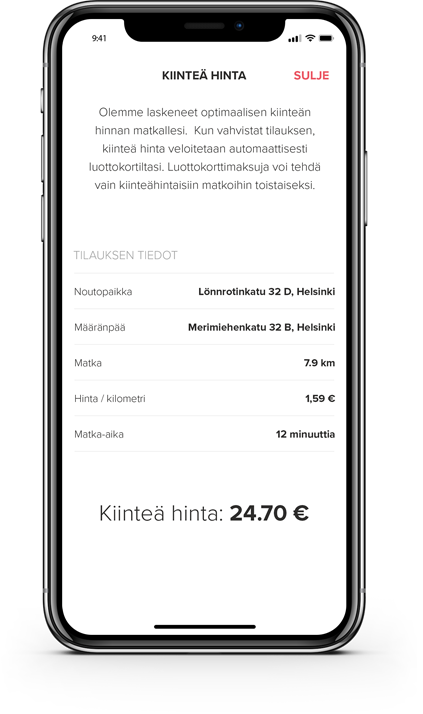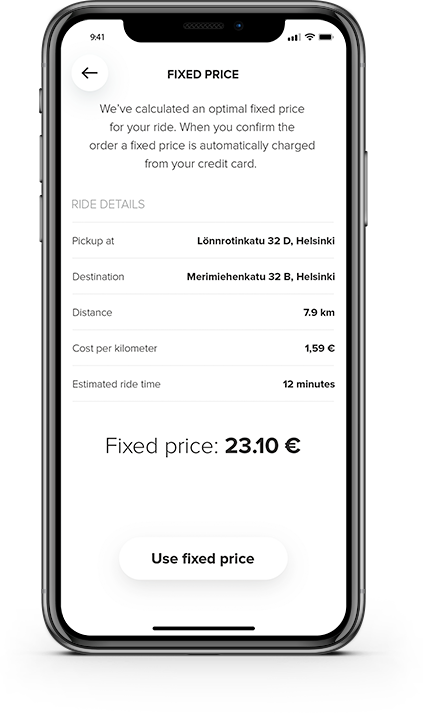 Everything important in one place
Your profile keeps your rides, addresses and recipes of the rides paid through the app safe.